We are pleased to announce that Hyteraems, a professional Electronic Manufacturing Services provider, is officially rebranded as HiTG with effect from February 28, 2019. The rebranding is ONLY an upgrade of company brand and the business entity remains unchanged.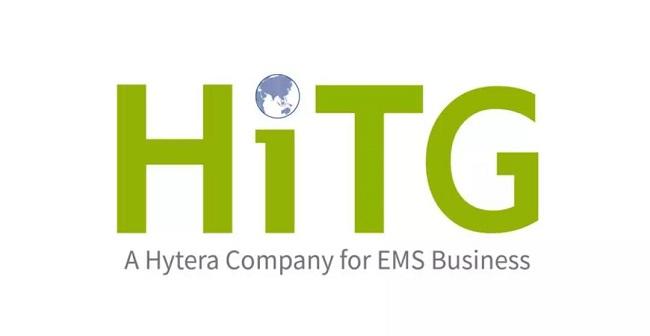 Since 2006, Hyteraems has been providing one-stop EMS services to industry leaders of Optical Communications, Automotive Electronics, Robotics, Marine Communications and Servers, etc. Over the past 13 years, we have been well recognized by global customers. We firmly believe that long-term customer satisfaction is the cornerstone of our success and has delivered on the commitment to provide customer satisfaction. To satisfy various customer needs, we introduced state-of-the-art facilities and built up advanced capabilities.
Faced with the ever-changing market, we are not content with the current success, hence we continuously develop the strength and extend our global reach. Back in 2013, we decided to develop intelligent manufacturing. After entering into a strategic partnership with Siemens, we have been working on establishing the smart factory and our automation rate has reached 45% by the end of 2018. And in 2019, some new capabilities including Die Attach and Wire Bonding will be developed to create more value for our customers.
Along with the accelerated development, we decided it was time for a change and that is how we came up with the idea to upgrade our visual identity to HiTG, which stands for Hytera International Technology Group. The"i" not only represents the attitude of our international development strategy, but also carries our determination and motivation to develop intelligent manufacturing.According to the rebranding plan, HiTG had made its appearance first in Japan last year. From this day forward, HiTG will be officially used and promoted as our new brand and is going to make its debut in the upcoming OFC 2019.
As we further emerge into this exciting phase of growth, we would like to take this opportunity to thank our valued customers and business partners. And as always, we are committed to being the most trustworthy and technologically advanced EMS partner for global customers.
Shenzhen Hytera Communications Co., Ltd.
February 28, 2019